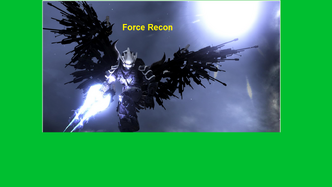 The Force Recon is a fun-loving clan that was founded in March of 2014 after splitting from the ODST Joint Strike Force.
Description
The leader of Force Recon is ReadyTominator who started this clan for social reasons such as meeting new people and making friends.
Their goal as a clan is to become more team-oriented and become the most effective clan when it comes to wars.
What sets their clan apart from other is that they allow their members to join for the social aspect alone if they don't wish to participate in clan wars. 
What's interesting about this clan is that they have several divisions (riflemen, snipers, vehicle warfare, etc.) that are indentified by their secondary armor colors and their secondary emblem colors. Qualified members can choose to join the special forces unit of the team. The clan also proudly uses mods (which are offered to their opponents too) such as a Warthog with no turret, a Falcon with a tank gun, A Warthog with a Shade Turret, the Campaign Falcon, a drivable grid (which functions as a giant bubble shield), and the ability to take the appearance of other players.
Something humorous that happened to this clan occurred when one of their captains was explaining the clan workings to a recruit. In the middle of a sentence, the recruit left the Xbox party and disappeared completely.
History
The major members of Force Recon were once members of a clan known as ODST Joint Strike Force. They joined at the same time and were trained alongside each other. When the clan was abandoned by its leader (who decided to join another clan), many members were forced to their separate directions. Two of these members reunited and formed their own clan called Force Recon; this was the name of the division they were in while part of ODST Joint Strike Force.
Notable Members
ReadyTominator - Leader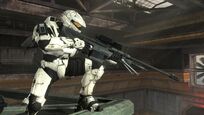 Paradox Unit 9 - Deals with recruiting when the leader isn't available
Summary
If you want to join a clan that likes to have fun and isn't afraid to bend the rules to do so, this clan is for you. They won't force you to participate in a war so if you wish to make some new friends, this clan is a good place to start.